It's well over 24 hours since the Lukashenko regime hijacked a Polish plane (yes, this Ryanair plane was registered in Poland). And yet deputy minister for security (that is an official role of Jarosław Kaczyński in the government) has not spoken on the subject yet (not to mention no government action regarding the fate of the leaders of the Polish minority in Belarus, that have been jailed MONTHS ago). Perhaps he does not take his job seriously?
Click HERE to read the previous part of the series
Click HERE to see all chapters of the series so far.
One can suspect just that after reading his recent interview for the Wprost weekly, where he says that the recent ban of abortion is not really a problem. "There are ads in the papers, which a man even with mediocre intellect understands and can organize abortion abroad, cheaper or more expensively" – he said after spouting several lies on the subject. So for him, it seems, abortion is not a problem, tragedy of hundreds of women is not a problem, as long as he got his political gains by pleasing the church and radical right by banning it in Poland.
Or perhaps it is only that things are illegal when PiS wants to make them illegal? One could think so after listening to PiS MEP Patryk Jaki's outraged comments about the recent decision of the European Tribunal of Justice that upheld Czech claims and banned mining in the open-air coal mine in Turów. According to him, such actions are "unconstitutional", as nobody can prevent businesses from operating unless there are exceptional circumstances and when this is made with the relevant legal act. There go out of the window all PiS decisions that banned businesses from operating during COVID-19 pandemics – as there was no state of emergency and many of those bans were introduced with government rulings, not legal acts.
Anyway, Jaki is not alone with his views, and it seems that the government will ignore the ruling and continue digging. The government is going to explain Polish position to the Tribunal and our neighbours. The diplomatic efforts were started with the Minister of Foreign affairs calling the decision "curiosal" and calling it "an example of radical activism of the judges". Let's hope that our ambassador in Prague will do a better job… Ah, wait. Poland doesn't have an ambassador to the Czech Republic, we only have that moron who tried to tell Czechs that performing abortions on Polish citizens is an attack on Polish sovereignty (see more here).
Meanwhile, the PiS propaganda machine has already started: apparently, Czechs are in some kind of conspiracy with Germans and the opposition (notably Tusk and Trzaskowski) and want to destroy Poland by undermining its energy independence. There were also conspiracy theories related to the fire in another Polish lignite powered plant in Bełchatów. I am not saying anything, but this guy looks very pleased with himself, is that a coincidence?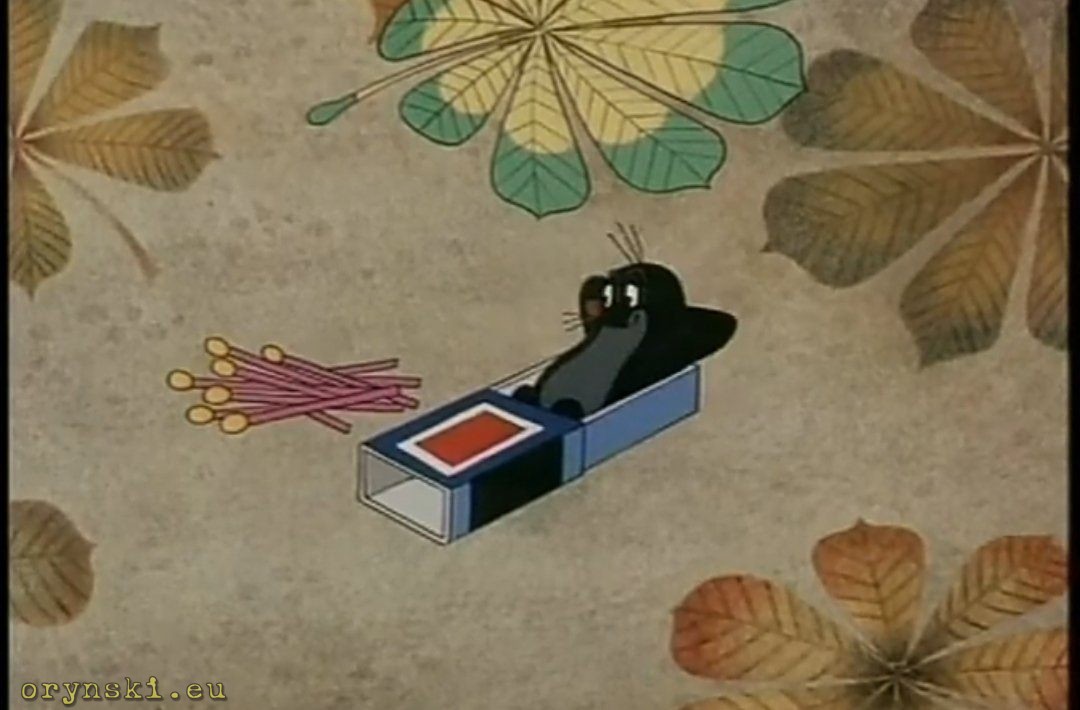 Anyway, Turów mine is yet another example where the Polish government claims that ruling of European institutions are illegal in regard to the Polish constitution and are an attack on our sovereignty. If you heard claims like that somewhere before, you're right. The foundations for Polexit are clearly being constructed and if you have any doubts, Education Minister Przemysław Czarnek has already announced changes to the school curriculum. In the new subject, "modern history", the students will learn about the evolution of the European Union – from a law-abiding entity to a "non-law-abiding entity that fails to observe even its own legal framework".
Poland's position in international politics is not too strong. As a result of "getting up from our knees" of which PiS was so proud (but somehow do not mention more recently) we offended nearly all of our neighbours, we damaged relations even with Serbia, after its ambassador supported LGBT rights in Poland (the ambassador was then called back by his country), we are no longer at good terms with US president (after PiS government was supporting Trump to such extent that they denied the fact that he lost) and now we are taking umbrage even to Eurovision contest, after our candidate (a mediocre singer, but a star of a TVP where he replaces a host of a popular music show who's original host left after 20 years due to change in the atmosphere in TVP (as he officially claims).
Of course, for TVP facts do not matter, and despite the fact that Brzozowski didn't even make it to the main contest, so the TVP's boss Jacek Kurski wrote to him on his Twitter "This was one of the best shows on Eurovision 2021. (…) You faced unjust hate. (…) 4 millions of TVP viewers who watched you can't be wrong!". To punish Eurovision for their unjust treatment of Brzozowski, it has not been mentioned in the news (despite the fact, that Brzozowski's participation has been pumped up there to an absurd level before) and a last-minute change to the program had been made, so the viewers who wanted to watch the movie "Eurovision Song Contest: The Story of Fire Saga" had to watch a 40 years old Polish movie instead.
So sadly Rafał Brzozowski failed to promote Poland's glory abroad. But there is some good news on that front. Remember that yacht that was sailing around the globe to promote our country (see more here), that later has been damaged in the storm (more here) and when everyone lost any hope to see it again, expecting it to rot somewhere in an American port where it was towed to, it made a great come back a few days back when someone photographed it just outside Gdańsk. Just look at this beautiful picture when it sails on our own, Polish Baltic sea in all of its patriotic glory, proudly displaying the colours of… Abu Dhabi?
Ok, well, so… that yacht. HEY, LOOK THERE! POLISH POST CELEBRATED ITS ROUND, 492. BIRTHDAY! To celebrate that, the postal workers planted 492 trees. This amazing achievement was commemorated with an Obelisk saying "In this place workers of Polish Post, inscribing themselves [don't ask me, I just translate what the obelisk says – TO] in an action of tree-planting under the patronage of the President of Republic of Poland to commemorate 462. anniversary of establishing Polish Post planted the young generation of the forest". I am sure all those overworked postmen working at minimum wage with unpaid overtime are really happy to see this beautiful obelisk in the middle of a grubbed forest – pictures are attached to this article.
The city of Wrocław also knows how to spend money wisely. After the idea to construct a monument to so-called "Cursed Soldiers" (anti-communist partisans who remained underground after 1945 which are a controversial topic, as while they are promoted by PiS to the newest national heroes, many of them were just bandits or war criminals) failed to gain support in the city council, the proponent of that idea changed the name to "Steadfast Soldiers" and this time they managed to push it through. And so at the cost of a mere 1.3 mln złoty, the green square in the town will be replaced with concrete in which "frozen" statues of soldiers will be mounted. Just how the money needs to be spent in the time of pandemics…
But PiS has priorities, they know how money needs to be spent. And I am not talking only about cosy jobs for their own, like the ones in the company tasked with building timber homes that have build 0 homes so far, but its bosses earned 581 000 zł so far. I am talking about the situations when public money is blatantly miss-spent. Look at the National Institute of Freedom, a government agency tasked with "supporting NGO's, civic society and volunteers", but de facto created to rule and divide and starve NGO's that criticize the government by cutting their access to public funds, have awarded generous grants to foundations connected to Ordo Iuris, an ultra-catholic organisation that has an unprecedented influence on the Polish legal system. It is probably just a coincidence, that a man who runs those foundations happens to also be on the council of The National Insitute of Freedom.
Meanwhile, government funds that are supposed to be helping victims of crime and are controlled by Zbigniew Ziobro as minister of Justice, are being pumped in the empire run by a former exorcist, father Michał Olszewski. He is just in process of construction of a media conglomerate that can be a competition to that of Father Tadeusz Rydzyk, and now thanks to 25 000 000 from those funds he will be able to build "The Specialist Help Centre for Crime Victims". One of my friends is surprised to read that, as, despite several years of professional practice as a psychologist who helps crime victims in one of other NGO's, she can't imagine how the theatre, chapel, 5 recording studios, three post-production studios, 4 server rooms and two open-space offices can be used in helping the victims of the crime. But surely those are just some more modern methods that she is not aware of – hence her outdated organization do not receive any government funds anymore. It is surely impossible that the money is spent on something they should not be after all the control is very strict: my friend once had to repay 10 zł that she spent on a new computer mouse…
But perhaps I am being nasty here, and the money is spent as they should? After all ordinary Poles can feel safe like never. True, a Polish plane can sometimes be hijacked by a regime ran by a friend of prominent PiS politicians, who call him "a very warm man" and assure everyone, that there are no political prisoners in Belarus, but after all, nothing happened: Ryanair clearly explained to everyone that despite that hiccup the plane has safely reached its destination…
In the country meantime opposition activists for example are being followed by the police in great numbers virtually all the time, for their own safety, and if they are attacked, like when they were spat at by two men on bicycles recently, the police restrained the activists, so the attackers could flee the scene.
1
Bandycki atak na spacerujące osoby.
Składane są teraz zeznania na Wilczej.
Poszkodowane są Babcia Kasia (przewrócona na ziemię) oraz 2 dziewczyny.@PolskaPolicja pozwoliła uciec dwóm napastnikom, trzeci został zatrzymany.@Bacon227 @gazeta_wyborcza @tvn24 @Radio_ZET pic.twitter.com/LCb6QDEEue

— Piotr #FBPE (@piotr4913) May 18, 2021
And then, if criminals were not arrested despite police presence, then surely there was no crime, and where there is no crime, there are no crime victims, so the money can be spent on Catholic organisations instead. After all – they are the real victims here, the crime of "offending religious feelings" is real and several cases are being prosecuted as I write those words.
---
This piece was written for Britské Listy.
Picture of Ryanair Plane: Public Domain via Pixabay.
Picture of Little Mole: Screenshot from Zdeněk Miler's Cartoon Series
Comments
comments