---
Visiting Scottish islands is an one of it's kind experience. They offer an unique atmosphere – without leaving the country you can feel far away from everything. On one side you are still close to the civilisation, but on the other nature is just at arm's lenght… But getting to Scottish islands is not always easy – it requires time and money, as ferries can be quite dear and some islands can be reached only once a day or even just few times per week. But luckily, there are some exceptions. One of them is Island of Cumbrae. 
Unlike some other islands, even those located in Firth of Clyde, benefits from exceptionally well connections with Glasgow. Even those, who don't have a car, can go there for one way trip by taking a train to a seaside town Largs, where from its very centre ferries to Cumbrae leave at every 30 minutes. On the other end of the crossing a bus awaits to transfer passengers to the only town on the island – Millport.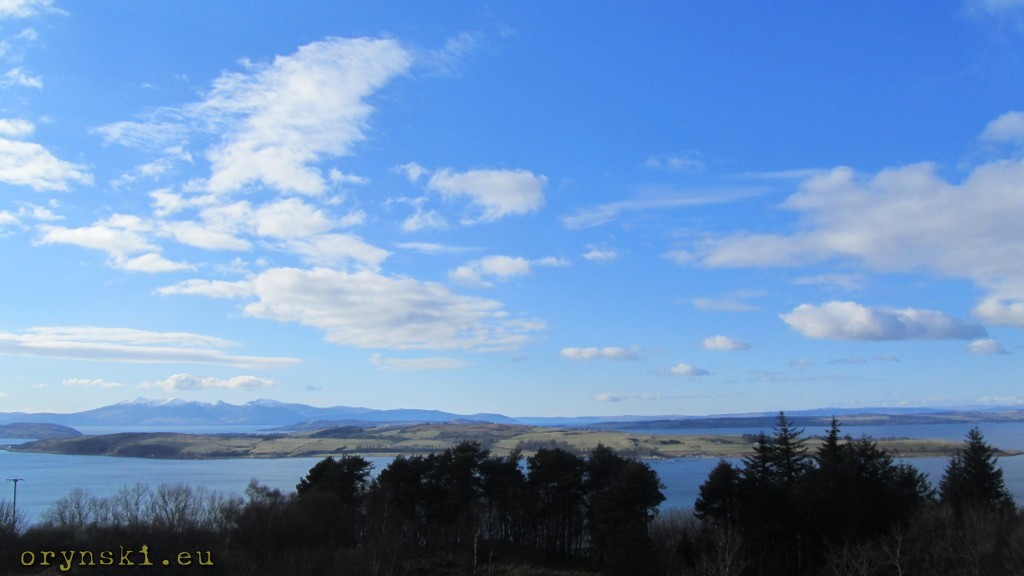 Millport for years was a popular destination for Glaswegians. It's golden era concided with the heyday of steamers. Weekend invasion of the working class Scots searching for this moment of relax before they come back to their work in shipyards or factories became so bothersome, that new law was issued banning sale of alcohol in pubs on Sundays. But there was a loophole – drinks still could be served on board the vessels. This is how the famous British tradition of booze cruises has began, some say that also the word "steaming" as description of someone who is drunk, emerged there…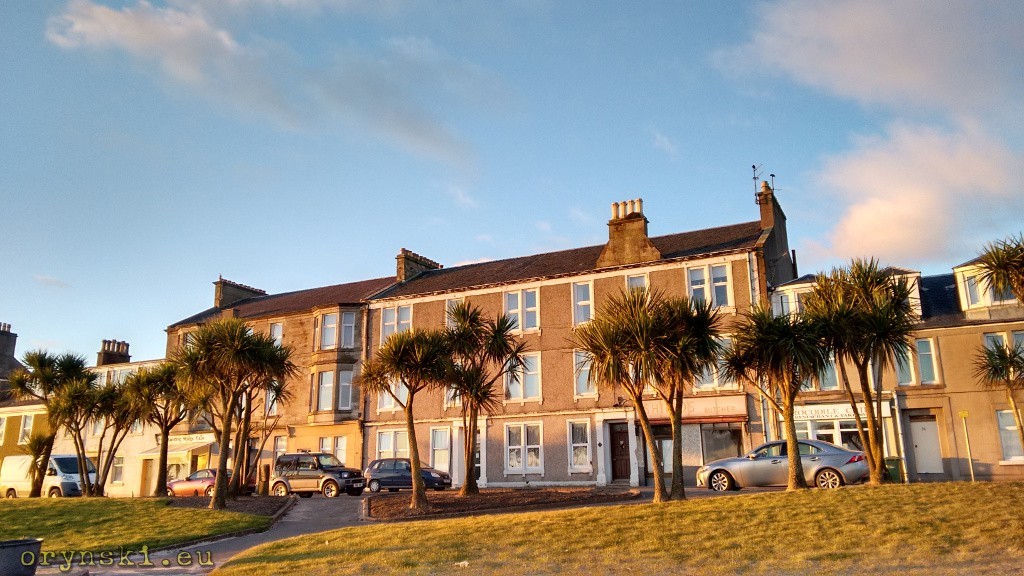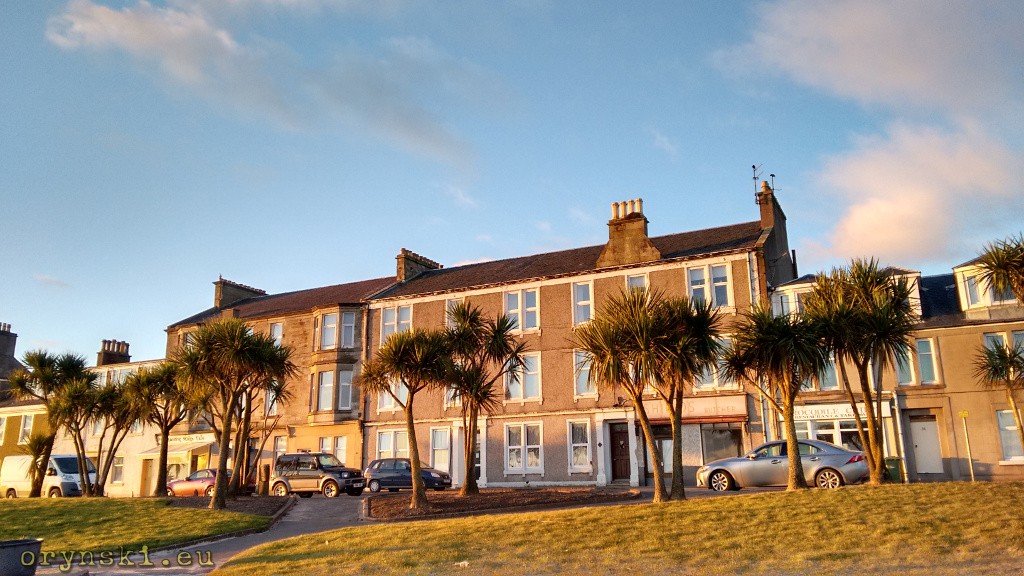 Today, when even working class can afford tropical, or at least Mediterranean holidays, Millport became much quieter place again. For many years it was as if time stopped there – enough to say, that it was in Millport where last gas works providing this fuel by gasification of coal were working – they were closed only in 1980's (one of such works can be today seen in Biggar, South Lanarkshire). But Millport evaded fate of many British seaside towns. Glaswegians stayed faithful to it and many visit Cumbrae on regular basis. Some bought second or retirement homes here. The town is lively, even out of season several souvenir shops, cafes and restaurants are open. But it's not only about tourists and weekenders – thanks to Internet more and more people can work from home, so they choose living away from the big town.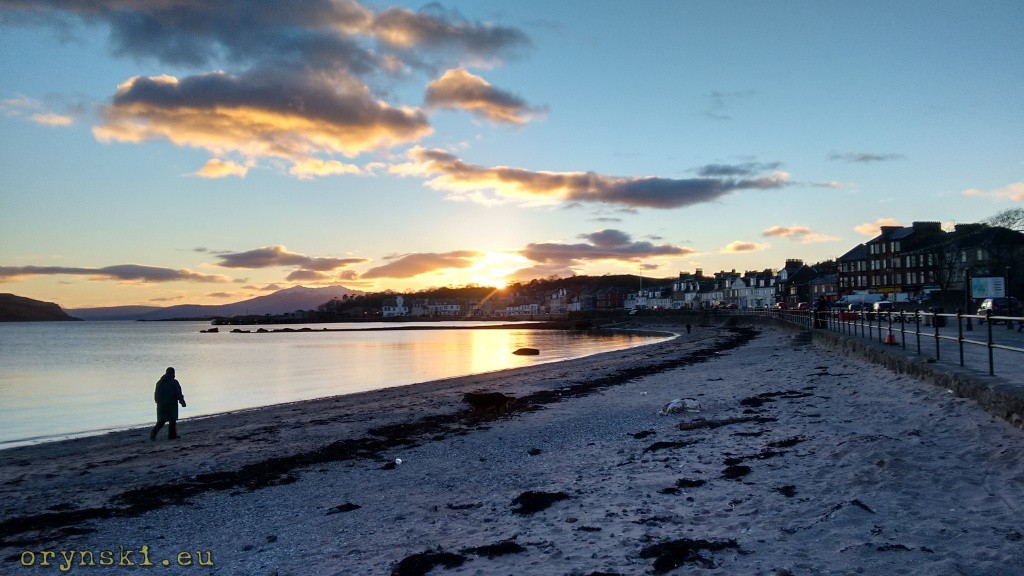 Millport has plenty to offer. You can take a picture on the famous Crocodile Rock, or stroll along the promenade, under the palm trees. You can sit on the bench, or on the sand of the bach and enjoy the stunning view with Portencross and Little Cumbrae Castles guarding the opening of the Firth of Clyde, and Ailsa Craig peeks from over the horison (you can read more about Portencross Castle, Ailsa Craig and other attractions of the coast here and here)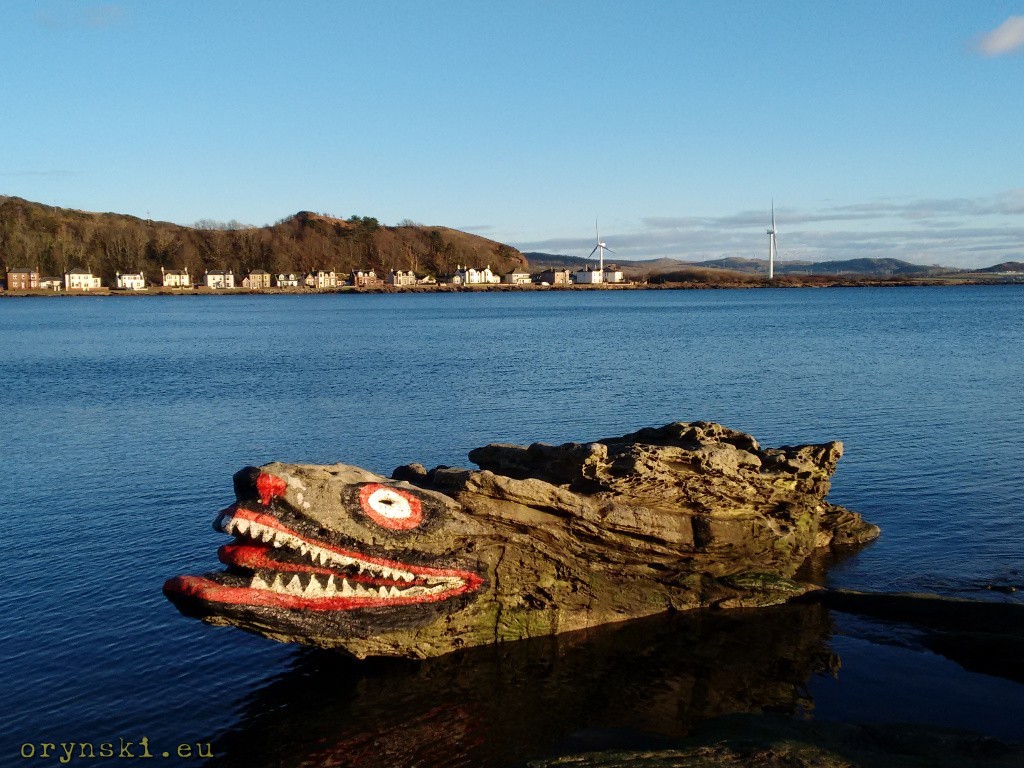 In the center of the town there is an effective building – the Garrison. It used to be a home of the captain of the swift sailship, that belonged to custom services. His duty was to ensure that no ship leaves Clyde withoug paying custom fees. Later the building became a sit of the owner of the Cumbrae – Lord Glasgow. Today it hosts a small local museum and a doctor's surgery.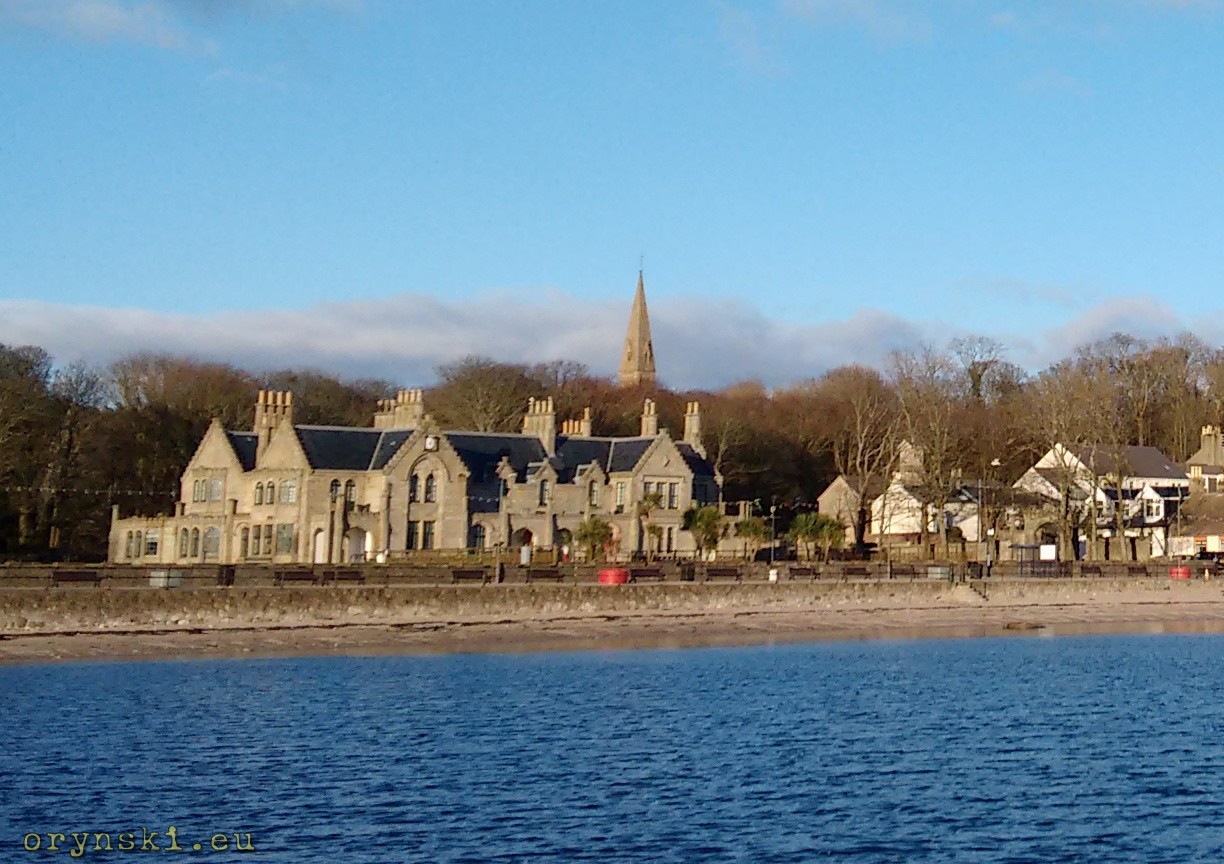 No trip to Millport is complete without visiting Cathedral of the Isles. It was build in XIX century and it is the smallest Cathedral on British islands, serving just about 80 regular worshippers.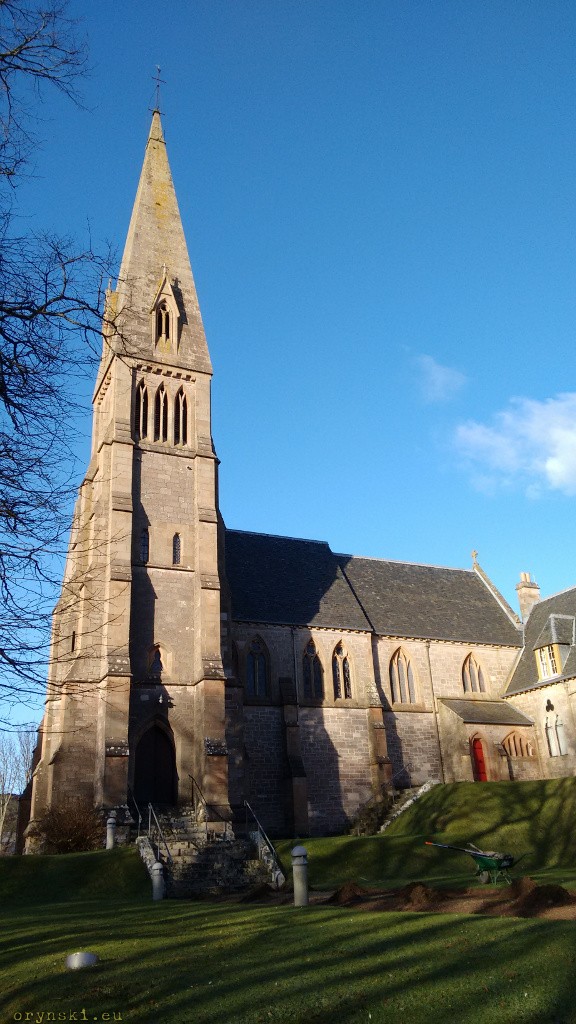 Apart from stunning architecture, that makes building looks much bigger than it actualy is, you might be interested in seeing cathedral's musical instruments – heritage organs, upright piano and a harpsichord.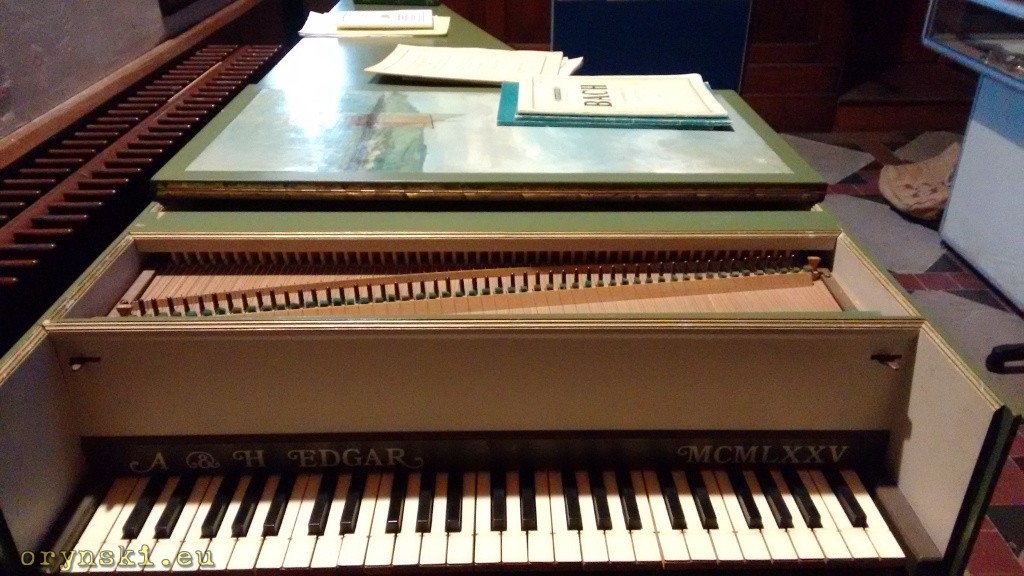 The Cathedral is joined with the monastery-style building, in which a religious college is located.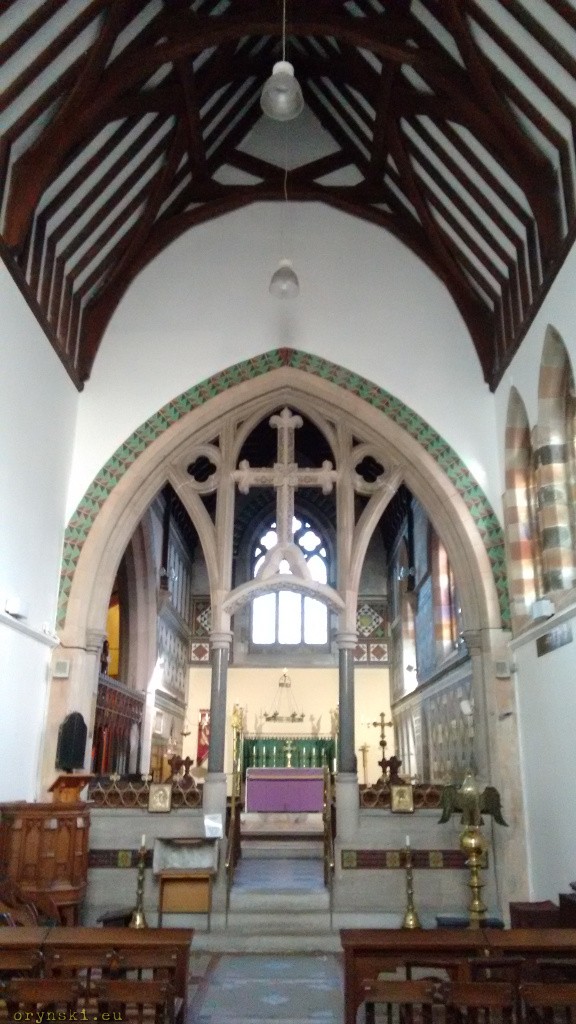 The road that goes from the seafront to the Cathedral continues up and after a few narrow bends around the farm buildings, it leads to the highest points of the island, from where amazing panorama of the island can be seen. But the views reach much further, you can also see Wee Cumbrae, Arran, Bute, Largs and Firth of Clyde with the hills of Cowal and Trossachs towering over it.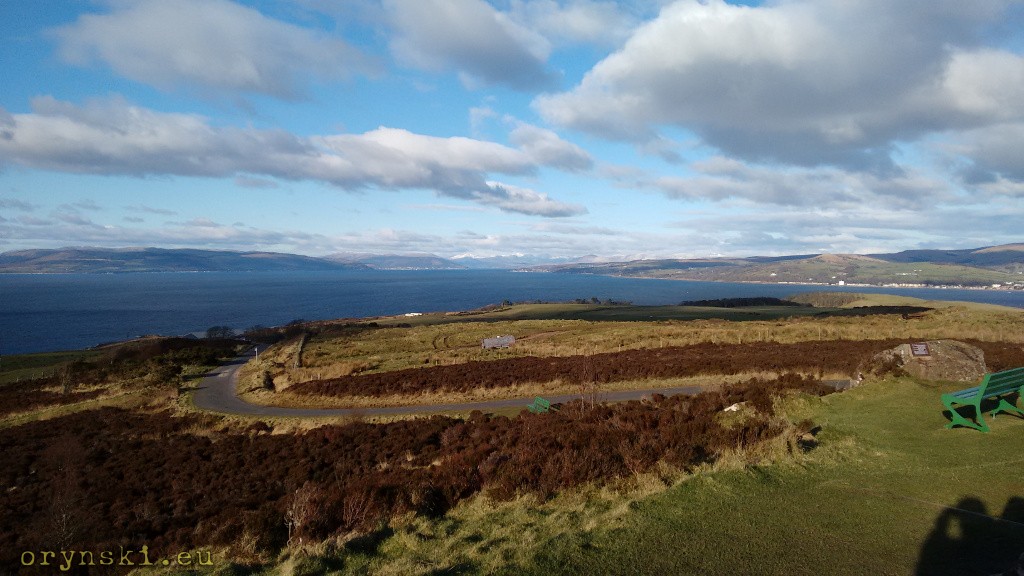 Walkers who are not satisfied with reaching the top of the islands will be happy to find a network of paths that allow reaching most wild places on the island. Another popular option is cycling around the island – this shall be easy for everyone, as the tarmac road around the island goes right at the bank of the sea, so no steep hills are to be encountered. Complete tour of the island is a trip of about 11 miles.

Apart from sandy beaches in Millport itself, many others can be found on the Western banks of Cumbrae. Some (including Stinking Bay, that is called so due to the unpleasant smell of the seaweed that usually rots there) – on the Northern. During the tour, one can stop for a tea in the small tearoom over Fintry Bay, or for a drink in a small pub in the watersports centre on the opposite side of the island. On the northernmost point, just next to the monument to sailors who lost their lives at the sea some picnic tables are located. This popular "tour de Cumbrae" is facilitated by the bike hire shops that offer cycles, kid trailers and even tandems at affordable prices.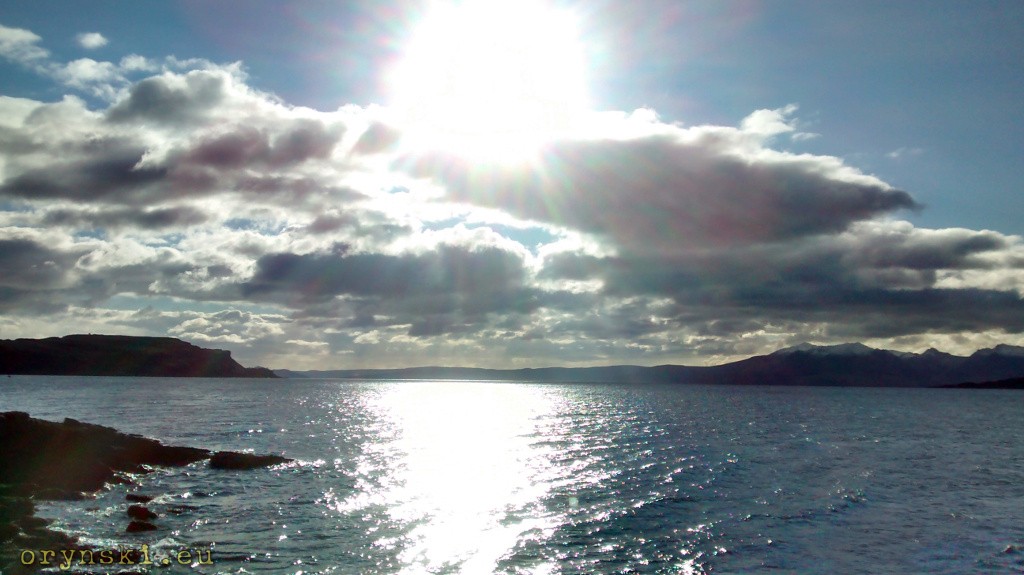 A slightly more expensive journey is offered by local skipper, who takes tourists to Wee Cumbrae Island and other nearby locations. This is available only during the summer, but the winter visit to Millport has also it's advantages – one can see a beautiful spectacle of the sun setting down over the snowy peaks of Arran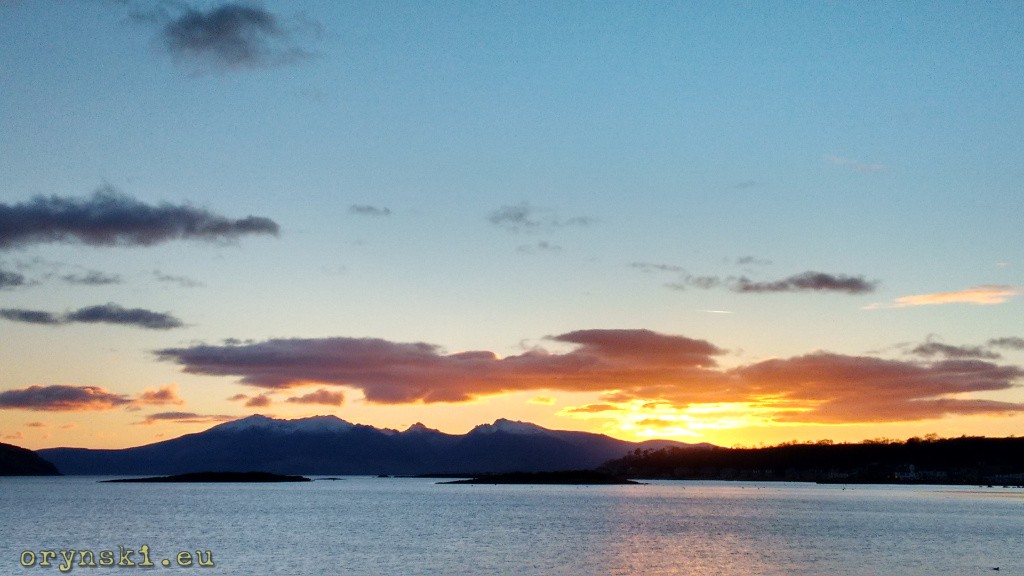 ---
Cumbrae is a little island, so it is perfect for one day excursion. 
Comments
comments