---
Click here for previous chapter from the series
Click here to see all from the series so far
---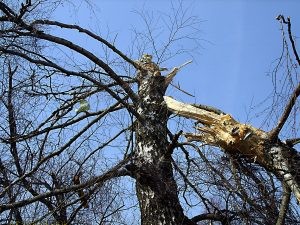 PiS' relentness march towards the peaks of absurd ensure, that fans of Monty Python will be kept amused. It would be really funny if not for the fact that it is going on for real.
Remember that guy Misiewicz from last week, a 26 years old aide to Minister of Defence without any qualifications whatsoever, who was awarded with golden medal for merits in national defense and a cosy job? As the scandal with his nomination to the board of directors of the major European arms holding, he asked for to "be suspended in his duties in Ministry of Defence". Well, I am not surprised that he did not asked to be suspended in that board of directors – it's just enough to check which job pays better.
Meanwhile it turned out that he is not the only one. Another 26 years old, son of Ryszard Czarnecki, a PiS MEP, got a job of advisor in the same arms holding. According to his dad, he owes that work only to his merits, and he is a true patriot, as he has chosen this job over a job in one of the Western companies despite lower salary, because he wanted to work in Poland. Well, obviously he has to be well qualified, if the biggest arms holding in Europe are competing for his professional advice. Sadly, there is absolutely no track of his experience in Google, so I guess in the past he was working under cover.
Another swift career was discovered in a major Polish fossil fuel company, PGNiG. Another PiS activist, 31 years old Maciej Szota, a graduate in political science and former fast food joint owner, become a deputy director of the research department. Since political studies hardly teach anything about fossil fuels, I wonder what valuable skills he could have? Perhaps he might be an expert in generating methane by feeding kebab to people?
But not everyone was rewarded with a nice, cosy job. Therefore some people are going even further to prove their fidelity to Kaczyński. Selim Chazbijewicz, a Polish Tatar, published on his Facebook a poem entitled "Ode to Jarosław Kaczyński". "You, who ressurect Polish dignity from scratch, like an eagle over the rock you fly and you are always right" he addresses his leader. In the vision of this poem, Jarosław Kaczyński will lead Poland to become a great country again, streaching from sea to sea, and all countries from Balkans to Baltic sea, along with birds in the sky, will worship its might. So far there is no information about any nomination for Chazbijewicz – perhaps the fact that he is a Muslim might be an issue for PiS. But if his attempt fails, at least he can try to sell the license to his poem to North Korea.
If you think that everyone just think about their own career – don't worry. There are still some people in Poland who stay faithful only to the truth. Antoni Macierewicz commission tasked with proving that Smoleńsk plane crash was in fact an assasination gained a new ally. Frank Taylor, a retired aviation expert from the UK is most known for his attempt to prove against all facts that an 1980 incident with passenger plane downed in Italy was in fact a result of the planted bomb. What a perfect match! With such an ally, works of the commission set off instantly, only to be abruptly stopped due to the "hangar malfunction". It is unknown what that means, but when we know that they conduct their research on a model of approx. 50cm length, we can risk a guess, that there would be not a problem to find another hangar in which toy plane of such size would fit. Propably an old washing mashine box would do just fine.
As we are joking, it's worth to mention that a rumour was started that commission plans to buy a TU-154 plane from Czech Republic and then crash it into a birch-tree fixed to the roof of the car speeding along the runway. This was actually pretty funny, until member of the commission confirmed that they have actually seriously considered this option… And I think this is all you need to know if you wonder how far into the cuckooland Poland has travelled so far.
---
Photo: Birch Tree in Smoleńsk, Public Domain.
This piece was also published in Czech in Britské Listy.
Comments
comments